If you are interested in doing a first floor addition just give the office a call on 99385611 or just by answering a few easy questions regarding your home and what you wish to achieve with your addition on the enquiry form on this website. We will make contact with you and discuss your project then mail "Information Pack" to your home containing everything you need to know about Your style and what we can offer you.
A few days later Your Style's Owner and Master Builder, Col MacDonald, will contact you and discuss your project requirements. Following up will be our Designer, Mark, to arrange a visit to your home to measure up and then draft onto our Architectural Software system
Mark designs his Concept in line with your Project Brief. An appointment is made with yourselves at our office to present the Concept Design and provide you with a Quote document. At the Concept Meeting we look for feedback and design input, the Concept design is then amended in line with your comments. We then arrange a Details Meeting at our office to discuss finishes and floor plans and present the amended Concept plans and firm quotation document. At the Details Meeting we answer all your questions and give all necessary information to assist in making your decision to move forward with Your Style.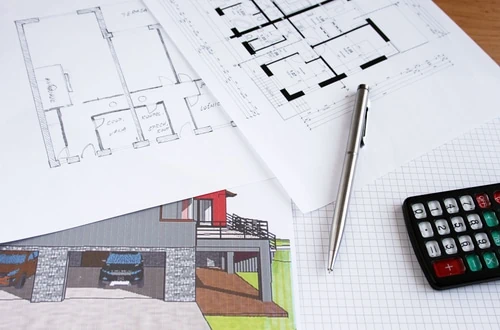 On acceptance of our Concept and Quote document we give you an invoice for 5% of the project price. We then order our survey and start work on our Development Application (DA) or Complying Development Application (CDC). Our Colour Consultant visits with you to finalise colours of windows, tiles, gutters and external walls. The DA or CDC is then forwarded to you for your final approval before submission. Depending on which council you are with the DA approval time can be from 2-6 months. The CDC process is up to 3 weeks to reach approval. On approval the office arranges for its Construction Certificate application to be submitted with our Certifiers. Once all documents and approvals are in hand the Housing Industry Associations Plain English Contract is delivered to your home for signing, the contract sets out all progress payments and any DA conditions regarding the quote, design and build.
The Build Stage will commence within 3 weeks of issue of the Construction Certificate and the Contract signed. A Site Supervisor will be allocated to your project and will be available throughout the Build process by phone or on site. Estimate of construction time depending on size of your project is between 14 and 22 weeks
When your project is completed the Site Supervisor takes you through a 'walk through' of your project for your approval. Our Certifier visits your home for his Occupation Certificate Inspection and within a week the final occupation certificate is issued.